Corporate Gifts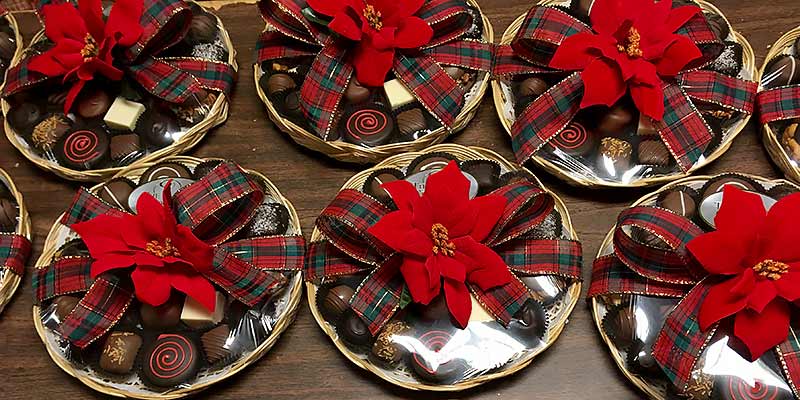 Gourmet Chocolate & Candies make perfect gifts!
When it comes to Corporate Gifting we have you covered.  We specialize in creating unique presentations for the business whose goal is to stand apart from the standardized catalog option and give a gift that reflects going that "extra mile" towards client appreciation.  Our corporate clients have repeatedly entrusted us with their gift giving needs over the years, and are continually impressed with the high level of attention to detail which is consistently displayed in both our design work and artisan chocolates.  We work closely with each of our clients to find that perfect gift, whether it calls for a small thank-you, a box of chocolates, a customized logo piece molded with our highest quality milk or dark chocolate, or a show stopping holiday basket.  We can custom create the perfect gift no matter what the budget.  Give us a call today to explore a uniquely superior world of options in corporate gift giving.
No products were found matching your selection.