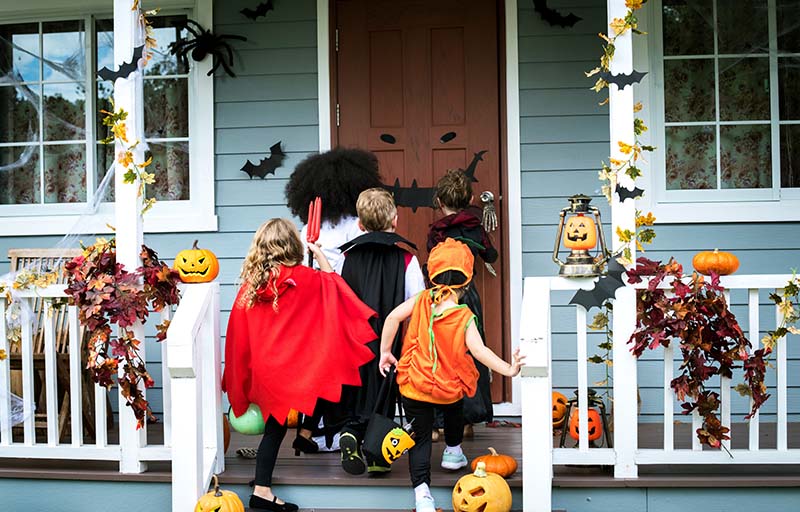 In recent years, Halloween has become synonymous with imagery of spooky costumes, jack-o'-lanterns, and, of course, sweet treats. But have you ever wondered about the origins of Halloween candy and the tradition of trick-or-treating? Let's take a trip through time and dive into the captivating history behind these beloved Halloween traditions.
The practice of giving out candy during Halloween can be traced back to ancient celebrations such as Samhain, a Celtic festival. During Samhain, people would light bonfires and offer food to wandering spirits in an attempt to appease them and ward off evil. Over time, these offerings began to include "soul cakes," a type of sweet bread. This early connection between sweets and the supernatural laid the foundation for the future association of Halloween with candy.
Fast forward a few centuries to the 19th century, when waves of Irish and Scottish immigrants brought the traditions of Halloween to North America. Along with their customs came the concept of trick-or-treating. Initially, it was known as "souling" in Britain, where children would go door-to-door, singing songs and offering prayers for the dead in exchange for small cakes called "soul cakes."
However, trick-or-treating as we know it today didn't truly take off until the mid-20th century. It was during the baby boom of the 1950s and 1960s that Halloween became increasingly popular in the United States. Communities began organizing official trick-or-treating events, and the concept of going from house to house to collect candy gained widespread traction.
Halloween candy, in particular, played a significant role in the growth of trick-or-treating. Initially, homemade treats such as cookies, popcorn balls, and caramel apples were handed out. But in the 1930s, candy manufacturers saw an opportunity and started to produce individually wrapped candies suitable for Halloween distribution. This transition made it easier and safer for people to hand out treats and ensured that children received hygienic and commercially produced goodies.
Today, Halloween candy has evolved into an essential aspect of the holiday, with an array of popular treats dominating the season. From classic chocolate bars to chewy gummies and colorful lollipops, the choices seem endless. The candy industry uses Halloween as a prime time to showcase new flavors and limited edition products, keeping the excitement alive year after year.
Furthermore, the tradition of trick-or-treating has seen some modern modifications to accommodate safety concerns. Many communities now organize organized events in local malls, schools, or community centers to provide a secure environment for children to collect treats. Some households have embraced the concept of "trunk-or-treating," where cars are parked in a designated area, filled with candy, and children can go from car to car.
So, as you prepare your costumes and come by The Chocolate Truffle and stock up on sweets for this year's Halloween festivities, take a moment to appreciate the rich history behind the tradition of offering candy to costumed children. It's a tradition that has stood the test of time, evolving from ancient Celtic traditions, passing through immigrant communities, and being shaped by modern culture. Halloween candy and trick-or-treating truly embody the spirit of this enchanting holiday.