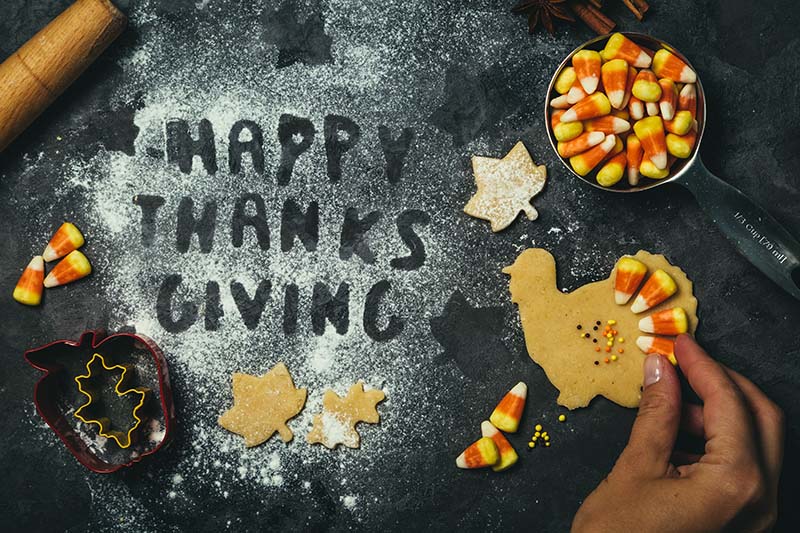 Thanksgiving is a time for gratitude, family gatherings, and indulging in delectable treats. While turkey, stuffing, and pies often steal the spotlight, let's not forget about the delightful addition of sweet candy treats to the holiday spread. From colorful confections to classic favorites, these sugary delights are sure to elevate your Thanksgiving feast to a whole new level of sweetness.
One tradition that never fails to put a smile on people's faces is the Thanksgiving candy corn. This iconic treat with its tri-colored layers of yellow, orange, and white has been a staple at holiday celebrations for decades. Nestled in a bowl or scattered on dessert plates, candy corn adds a burst of autumnal colors to the table. Its creamy, honey-flavored sweetness makes it irresistible to both kids and adults alike.
As the Thanksgiving dinner comes to a close and everyone starts to unwind, what better way to satisfy your sweet tooth than with a flavorful assortment of truffles? Whether it's traditional chocolate, peanut butter, or even peppermint frostbite, these melt-in-your-mouth treats are a perfect way to end the meal. Their rich flavors and smooth textures make for a truly decadent experience.
Let's not overlook the traditional caramel apples either. Thanksgiving is the perfect time to indulge in these delightful treats. Crisp apples coated in a sticky caramel shell create a harmonious blend of textures and flavors. The sweetness of the caramel pairs perfectly with the tartness of the apple, resulting in a treat that is both satisfying and nostalgic.
To make your Thanksgiving dessert table even more enticing, consider incorporating a candy buffet. Set up an array of glass jars filled with a variety of chocolates, caramels, and candies. Guests can mix and match their favorites, creating personalized goodie bags to take home as a sweet reminder of the celebrations.
As the holiday season approaches, it's important to remember that Thanksgiving is about more than just the main course. It's a time to come together, share gratitude, and indulge in all the delicious treats that make the holiday special. So, don't forget to add a touch of sweetness to your Thanksgiving feast with delightful candy treats from The Chocolate Truffle.