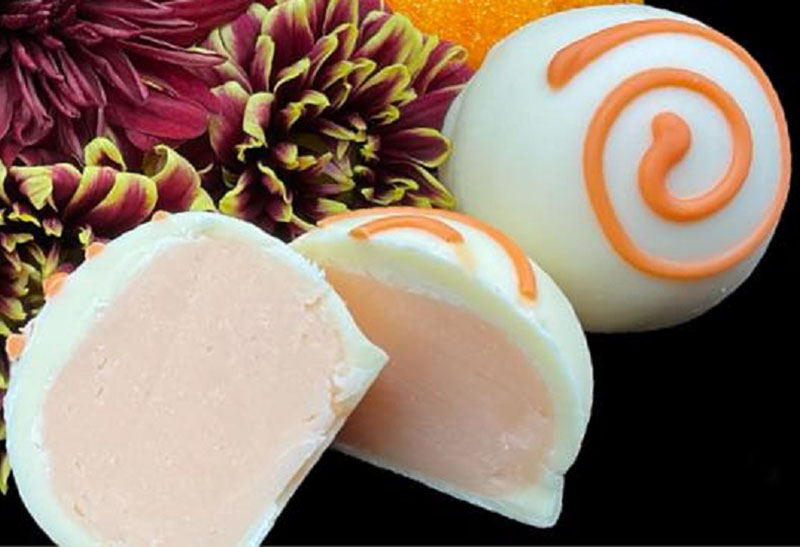 If you haven't gotten your hands on one of our boxes of signature hand-rolled truffles yet, you're missing out! We know it's cold out there, so let's harken back to the hot and hazy days of summer with one of our white chocolate orange creamsicle truffles! Combining that rich sweet taste of white chocolate around a tropical orange and cream center, what could be better? How about a story to sink your teeth into?
Let's take a time machine back to San Francisco Bay in the year 1905, where a boy named Frank Epperson was having an ordinary day out to play. Energy boosted with a cup of sugary soda that he used a wooden stirrer to mix with water, little Frank had no idea what was to happen overnight. As young kids do, he came inside from an adventurous day leaving behind his cup. As the sun went down, and the night cooled, the history of summer snack time was changing forever.
The next morning, no doubt on his way out to play again, Frank noticed the cup he had left behind. It was completely frozen! He grabbed the wooden stirrer, lifted his frozen treat out of the cup, and did what any kid would do — licked it up!
Now a real inventor, Frank declared the frozen treat an Epsicle! Frank patented his invention in 1923, eventually becoming called the Popsicle® (or Pop's 'Sicle) by his grandchildren. Popsicle brand has since expanded on the original invention to include different flavors including the Creamsicle to suit everyone's summertime cravings!