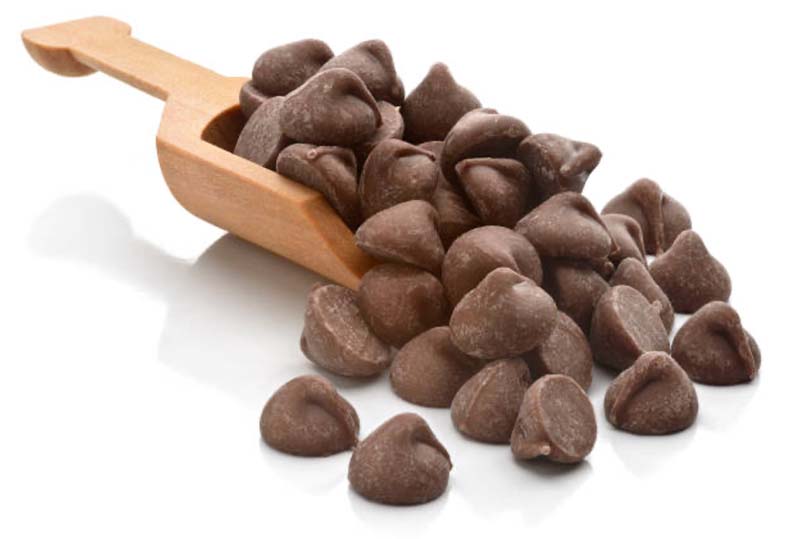 The chocolate chip wasn't always a chip or even the main ingredient in a cookie! As our name shows, we here at The Chocolate Truffle love chocolate, and we love a good story too! So we decided to go back to where it all began, chocolate of course. Just how exactly did the chocolate chip come to be?
The chocolate chip cookie has been a long-time cookie classic, with recipes on the back of bags of chocolate chips, in all different flavors and sizes. But the original chocolate chip wasn't an ingredient, it was a cookie itself. The "Chocolate Chip" was originally an English tea biscuit that resembled a chip of wood in shape. Not long after, the chocolate chip name entered the candy world in the shape of chocolate-coated molasses candy.
In comes Ruth Wakefield. Now, there are a lot of details of her story and the chocolate chip cookie that seem to have been blurred or lost, but nevertheless, it makes for an interesting origin story mystery! Ruth Wakefield was a longtime baker who ran the Toll House Inn in Massachusetts. Rumor has it that she used an ice pick to break a semi-sweet chocolate bar into little pieces and mixed them into her cookie dough recipe. Other stories say she ran out of nuts and decided to use a semi-sweet bar in its place. And others say it was a complete accident when she ran out of baker's chocolate and used a Nestle bar of semisweet chocolate from Andrew Nestle and the outcome was delicious. Wakefield published a recipe for "Toll House Chocolate Crunch Cookies" which later became "Toll House Cookies" that would appear on the back of every Nestle semi-sweet chocolate bar. Nestle eventually started selling bags of "morsels" (not chips) featuring the recipe. It was the fast-growing popularity of cookies that found the name "chip" popping up as different newspapers wrote about them, eventually spreading the use of the name "chocolate chip cookies" as we know it today!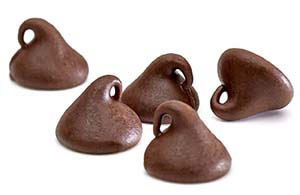 However we ended up with chocolate chips, we're happy about it! And we're even happier to provide you with a wide selection of yummy chocolates and truffles to satisfy your sweet tooth!